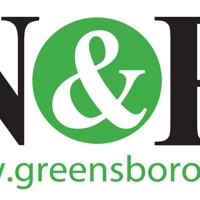 Martin Foundation Gives $5,000 to Create Tony Rice Music Scholarship Fund | News
The fund was established in 2021 and has raised $9,777 out of a minimum goal of $25,000 to endow the scholarship. Each year, a scholarship review committee will evaluate the applications and award the scholarships. Preference will be given to Rockingham County high school students who plan to study music in college; however, adult learners wishing to return to school to study music will also be eligible for scholarships.
"We are honored to be a partner of Piedmont Folk Legacies on the Tony Rice Music Fellowship," said RCEF Executive Director Jenny Edwards. "The local support for this scholarship has been tremendous. Mr. Rice was an incredibly accomplished musician who always made time for the young musicians he met at festivals. This scholarship will not only help emerging local musicians, but will ensure Mr. Rice's memory lives on.
The Martin Guitar Charitable Foundation supports music, arts, education, and environmental action groups. The Trustees of the Foundation manage assets prudently to promote long-term planning.
For more information on the Tony Rice Music Scholarship, contact Louise Price at (336) 253-9744 or Jenny Edwards at (336) 347-3829. To donate to the scholarship fund, text "Tony" to 24-365.
PFL is a 501©(3) non-profit organization whose mission is to promote and preserve the musical and cultural heritage of the Piedmont region and to celebrate its influence on the development of American vernacular music, as evidenced Charlie Poole.